See the difference! The features of Heguru's Classes for Children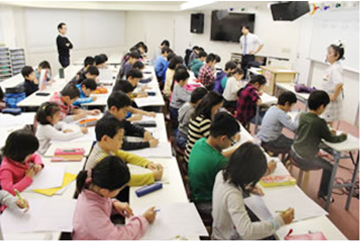 Here are

some successes of the Heguru Program!
Top-of-class graduate at one of the 3 leading US science and technology universities
Studied at their own pace from childhood. When they found what they wanted to do, their grades soared through the roof!!
Acceptance into UTokyo's top-tier Faculty of Sciences, without reliance on cramming schools or other extra classes
Pursued their own interests, without hardly any cramming school classes, and gained entry into the most competitive university and department in Japan!!
Graduated second-from-top of the class in medicine at a leading national university
Pursued theatre directing, choir, and jazz guitar at university, going on to fulfill a multitude of potentials and talents!!
Acceptance into UTokyo's Faculty of Arts independently; and captain of the soccer team
This student loved soccer from an early age. He gained a place at UTokyo's Faculty of Arts, without almost any outside help. Was captain of the university soccer team!!
Runaway winner of a nationwide university English speech contest
This student had no experience living or studying abroad, yet won this national competition. Her pronunciation, nurtured by Right Brain training, is truly of native-standard!!
Acceptance into the prestigious Tokyo University of the Arts, from an ordinary family unrelated to the creative arts
Won the grand prize at a prefectural contest, aged 8. Had no family background in the arts, but won a place at the university's Department of Music (Piano Program)!!
These students are getting results through

"High-efficiency learning"

.
Our students attain amazing learning abilities in half (or even up to a tenth) of the normal time required for studying!
At Heguru, children are completely free to pursue their own interests, while also getting the results required of them.Equipped with "high-efficiency learning", this becomes second nature. And this skill is transferable in all manner of subjects and fields.How to attain the power "high-efficiency learning"…The quickest way is to unlock the subconscious and develop the Right Brain.Heguruoffers classes for children that specialize in developing the Right Brain.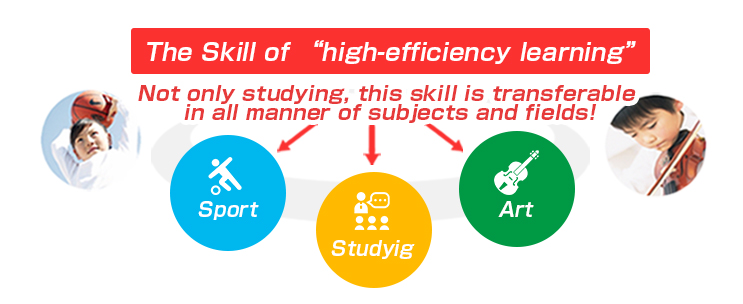 The secret of how Heguru's Right Brain Development enables "High-efficiency learning"
2 teachers

dedicated to the

high-speed

input of vast amounts of teaching materials!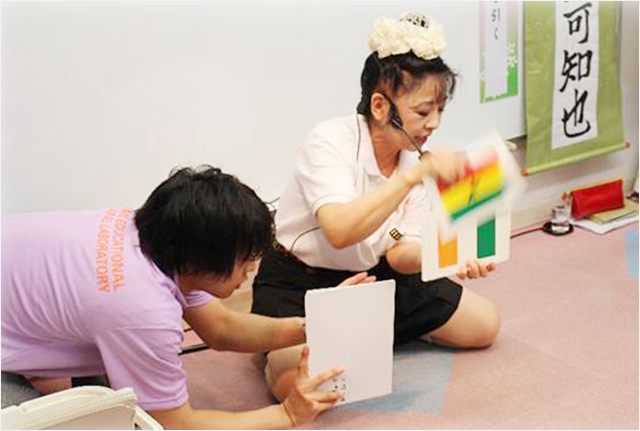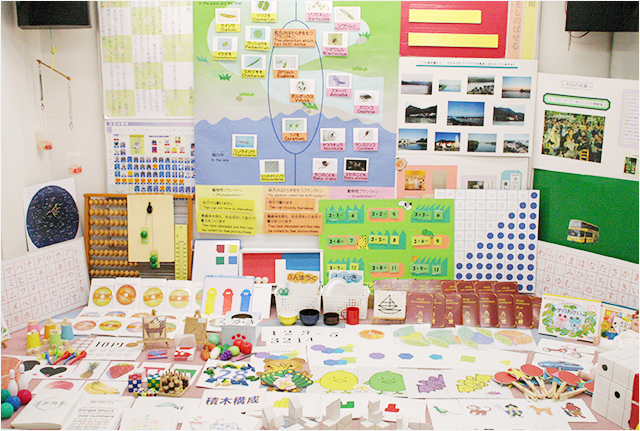 Our lessons

are astounding!

Our results

are unparalleled!
In Heguru's Classes for Children, we input into children's brains "a vast quantity of information at high speed". This technique is key to the Heguru Method. It is a learning atmosphere that needs to be experienced firsthand, in order to be fully appreciated and understood.
Heguru provides "Free Trial Classes" at any time, and a program of "Short-term Paid Classes; 4 in Summer-term, 4 in Winter-term". We look forward to welcoming you to our Trial Classes.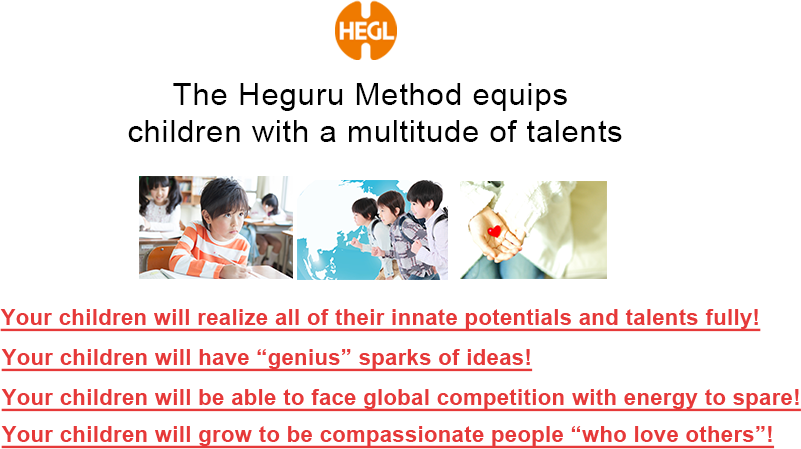 ※On the name HEGL (Heguru)
HEGL is an acronym that stands for Henmi Educational General Laboratory. It is pronounced "Heguru". We began operating overseas in 2009, but as "HEGL" is not pronounced "Heguru" other than in Japanese, we have romanized the name as such. When searching for both "HEGL" and "Heguru" on the internet, it will be apparent that "HEGL" yields information mostly centered around Japan, while the romanization "Heguru" is more prevalent overseas.