Initiators of Heguru education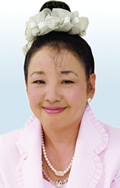 Ruiko Henmi
CEO, HEGL(Heguru) Henmi Educational General Laboratory
CEO, HEGL inc.
MEP General Manager, Heguru
In 2011 Ruiko Henmi was chosen to appear on a TV Tokyo programme named "2011's 20 Special Super Teachers" as one of those 20 teachers.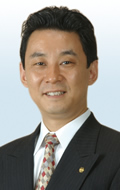 Hirotada Henmi
HEGL(Heguru) Henmi Educational General Laboratory
COO, HEGL inc.
MEP General Manager, Heguru
Biography After working for Mitsubishi Bank and as chief of the interior department at a major housing company, Ruiko participated in a programme at Todai Academy in 1989.

---

1992 1992 Established the Right Brain Method School at Tachikawa, Tokyo. Developed the MEP Programme at the same time.

---

1997 Invented the "Hado Reading" method

---

1999 National Broadcast TBS 32 "Unan no Honto No Tokoro – GET REAL"

---

2002 Awarded the "Distinguished Service Award" as the most outstanding early education school in Japan
The Educational Newspaper

---

2005 Appointed as the Deputy Principal of Japan Aviation Academy Heguru Junior High School and instructed teachers.

---

April 2006 Opened Japan Aviation Academy HEGL Junior High School in Yamanashi

---

April 2009 Opened Heguru Malaysia, Kuala Lumpur Centre

---

2010 BS Fuji "24 Hours at the Side of CEOs–100 Challengers Who Are Changing the World"

---

2011 Tokyo Television's Talk Show "Bakusho Mondai's Taihen Yoku Dekimashita!"

---

February 2012 Opened Heguru Australia,Melbourne Centre

---

2012 Opened Heguru Japan,Tokyo-Hachioji,Minami-ohsawa Centre

---

2013 Opened Heguru Singapore, Novena Centre

---

2013 Opened Heguru Singapore, Eunos Centre

---

2013 Opened Heguru Singapore, Fusionopolis Centre

---

2013 CEO Ruiko Henmi was chosen as one of the 「100 Next-Era CEOs in Asia 2013」by The Japan Times

---

2013 Opened Heguru Thailand, Bangkok ZEN Centre

---

2013 Opened Heguru Thailand, Bangkok Kaset Nawamin Centre

---

2013 Featured in Yomiuri Television's Talk Show"Kansai Jyouho Net"

---

2013 Opened Heguru Malaysia, Johor Bahru Centre

---

2013 Opened Heguru Singapore, Sengkang Centre

---

2013 Opened Heguru China, Shanghai Hongkou Centre

---

2014 Opened Heguru Thailand, Rachaphruk Centre

---

2014 Opened Heguru Japan,Nagoya-Arahata Centre

---

2014 Singapore, relocation from Eunos Centre to One KM Centre

---

2014 Opened Heguru Malaysia, Puchong Centre

---

2015 Awarded "The Social & Cultural Merit Award" from the ICPC

---
Biography
1986 Established the Jochi Seminar, Fuchu Nakagawara School in Fuchu, Tokyo

---

1987 Opened the 2nd school, the Jochi Seminar, Toyoda Asahigaoka School in Hino, Tokyo

---

1989 Changed the name to Todai Academy

---

1992 Established the Right Brain Method School, at Tachikawa, Tokyo

---

2000 Established Heguru Henmi Educational General Laboratory
Developed the MEP Programme at the same time

---

2002 Awarded the "Distinguished Service Award" as the most outstanding early education school in Japan

---

2005 Appointed as Director of Japan Aviation Academy

---

April 2006 Opened Japan Aviation Academy Heguru Junior High School in Yamanashi

---

June 2007 Changed the school name from "Heguru Junior High School" to "Japan Aviation

---
Junior High School"
April 2009 Opened Heguru Malaysia, Kuala Lumpur Centre

---

February 2012 Opened Heguru Australia,Melbourne Centre

---

2012 Opened Heguru Japan,Tokyo-Hachioji,Minami-ohsawa Centre

---

2013 Opened Heguru Singapore, Novena Centre

---

2013 Opened Heguru Singapore, Eunos Centre

---

2013 Opened Heguru Singapore, Fusionopolis Centre

---

2013 CEO Ruiko Henmi was chosen as one of the 「100 Next-Era CEOs in Asia 2013」by The Japan Times

---

2013 Opened Heguru Thailand, Bangkok ZEN Centre

---

2013 Opened Heguru Thailand, Bangkok Kaset Nawamin Centre

---

2013 Featured in Yomiuri Television's Talk Show"Kansai Jyouho Net"

---

2013 Opened Heguru Malaysia, Johor Bahru Centre

---

2013 Opened Heguru Singapore, Sengkang Centre

---

2013 Opened Heguru China, Shanghai Hongkou Centre
2014 Opened Heguru Thailand, Rachaphruk Centre

---

2014 Opened Heguru Japan,Nagoya-Arahata Centre

---

2014 Singapore, relocation from Eunos Centre to One KM Centre

---

2014 Opened Heguru Malaysia, Puchong Centre

---

2015 Awarded "The Social & Cultural Merit Award" from the ICPC

---